Welcome To
Welcome to Discovery Point Retirement Community
Welcome to Discovery Point, your new active, independent home in Mesa, Arizona. Here you can start your next chapter of life of Independent Living with friendship and connection to a supportive community for residents 55 years and better. Independent Living is just that - you live life on your terms, while we take care of life's chores. We provide services like meal preparation, home maintenance, transportation, and housekeeping, so you can spend your time doing what you really love. Elevate your workout experience and wellness with our exercise classes like tai chi, yoga, or water aerobics. Enrich your life with scheduled activities, cultural events, and weekly outings for shopping, entertainment, destinations, and more! Live your life to the fullest at Discovery Point.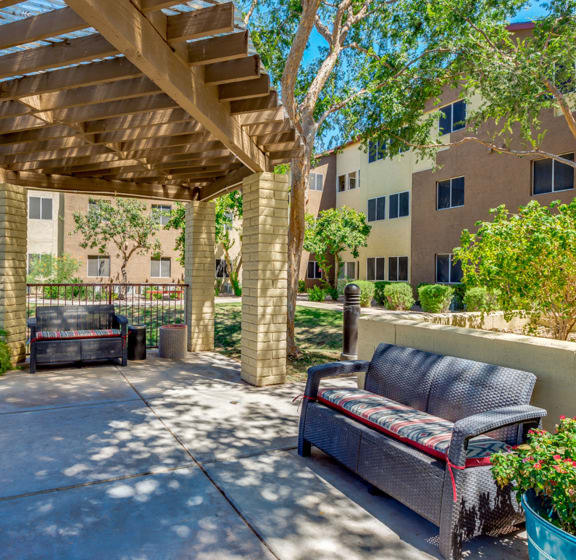 Testimonials
After 2.5 years of residency at Discovery Point we are very happy about the decision we made to move here. The staff is very caring and work very hard. Good meals and many special events to participate in. Life is easier here allowing us to do the activities we want with more ease. Our apartment is our cozy home now. No muss..no fuss..time for us!

- May 2021 Caring.com Review
We chose Discovery Point because I felt that the all inclusive pay was really good. You get 2 meals, utilities, house keeping once a week, etc. The director is really on top of her game. The apartment sizes are great. We have had no complaints and would recommend to others looking.

- September 2021 A Place for Mom Review
I have been working closely with Discovery Point in Mesa and would highly recommend for anyone looking for retirement living. The residents are all so friendly and the staff makes everyone feel like family. Covid regulations are followed for everyone's safety and they still remain a close nit family. Alice is a phenomenal leader and creates such a caring atmosphere for all who enter.

- October 2020 Google Review
We have been working with the great staff and residents at Discovery Point in Mesa for years and have nothing but praise for their community. We refer clients to them with confidence.

- November 2020 Google Review
I came to Discovery Point in 2015 and really enjoyed my apartment all all of the goings on: bus outings and all of the in-house activities. It is a busy and happy life with many friends. After a few years, I moved to where I thought the grass would be greener. Turns out the grass was only newer, not greener. I moved back here. We have the best Activities Director! I love the food.

- January 2022 - Resident Evelyn F.
Jim & I just want to compliment the kitchen and food service staff on a wonderful job you do to provide us with delicious food and great service - we just moved in and this was a priority- we are both foodies and love to cook and eat. Thank you! Yum!

- October 2021 - Resident Jim & Sheran M.
My mom has only been here 2 months but she is loving it. The folks in marketing and the executive director are very nice and extremely helpful. She was on a waiting list and something opened up early so they called right away to let us know, great with communication. I would definitely recommend Discovery Point to others looking.

- February 2022 - Senioradvisor.com
An Independent Life Awaits
A Little More About Our Properties
Heated Pool
Come take a dip in our sparkling, heated pool. Swim laps, splash around, or join us for a water aerobics class.
Scheduled Transportation
From shopping to excursions to medical appointments, you can leave the keys at home and hop on our bus with scheduled transportation.
Pet Friendly
We love your pets as much as you do. Your furry companions will love living here as much as you do.
Just east of Phoenix, your new home in Mesa is the perfect jumping off point for exploration, history, sunshine, and so much more.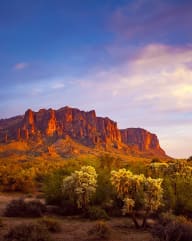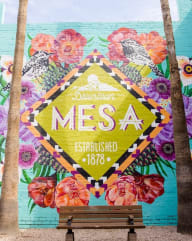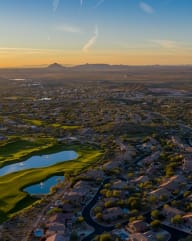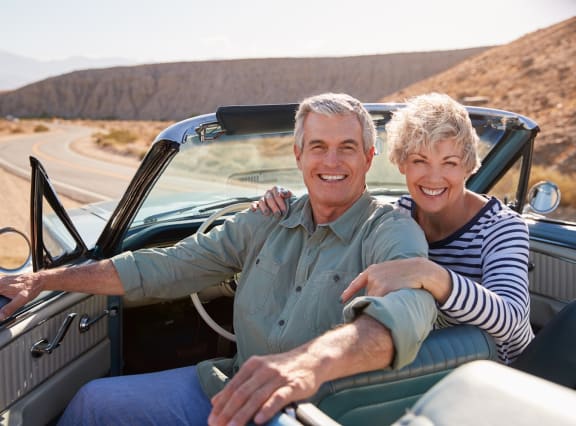 Embrace
Retirement
From scheduled activities to local excursions, we have a fun-filled busy life ready for you. Our Residents enjoy daily exercise classes, craft classes, cultural events, and holiday parties. Why wait, schedule a tour today to see what you're missing.
An Active Life Tailored To You
Let us take care of the little things, while you enjoy life. With two chef-prepared meals daily, weekly housekeeping, complimentary laundry facilities, 24/7 maintenance, and more...you can relax and pursue your interests. Discovery Point Retirement Community is designed for the way you live. That means providing an extraordinary level of tranquility, comfort, and serenity.